Modlin Arts School Series
Enrich classroom curriculum with performances centered on art, music, dance, history, science, and literature

Each season, the Modlin Center for the Arts offers affordable performing arts experiences that connect K-12 students to the world beyond the classroom, opening new pathways for intellectual, artistic, and cultural exploration. Taking place on the University of Richmond campus, these one-hour weekday performances enliven classroom learning and inspire creativity in all. 
Tickets: $7
| 
One complimentary ticket with every 10 purchased. Free tickets available through our
scholarship program
. 
Click through for information about reservations, planning your visit, and teaching resources.
UPCOMING PERFORMANCES


Ballet Folclórico Nacional de México de Silvia Lozano
Wednesday, March 18, 2019 | 11 AM
Grades K – 12 
** Canceled ** The Modlin Center for the Arts is canceling all public performances and events through March 30 as part of our collective effort to minimize the impact of COVID-19 to our community. We are working to issue school refunds and will be in touch directly. Thank you for your support and understanding as we navigate this evolving situation.
This world-renowned, folkloric ballet ensemble from Mexico City is beloved for its artistry and authenticity. Founded by dancer and choreographer Silvia Lozano, the company fuses music, dance, and costumes from various regions and folk traditions native to Mexico. For more than five decades the company has celebrated dances that captivate audiences with their spirited music and breathtaking costumes, while paying tribute to traditional Mexican culture.
Connections: Spanish, history of Mexico, indigenous peoples, cultural traditions, geography, world dance and music
Length: 60 minutes
PAST PERFORMANCES
Pete the Cat
Produced by TheaterworksUSA 
Friday, October 4, 2019 | 10 AM & 12 PM
Grades PreK – 3  
** SOLD OUT (both performances)** 
Pete the Cat never loses his cool. Jimmy Biddle never strays from his routine. That is, until the groovy, blue cat moves in with the Biddles for the summer. Can cat and boy ever be friends? When Jimmy draws a blank during art class, Pete proves to be the perfect pal to lead a mission to help Jimmy find his inspiration. Join Jimmy and Pete for a fun, fast-paced musical adventure of friendship, all the way to Paris and back again in a VW Bus!
TheaterworksUSA is a non-profit organization with a distinguished history of not only providing young audiences with their first taste of the performing arts, but also giving young actors, writers, directors, and designers an early opportunity to work in this field. Since its founding in 1961, TheaterworksUSA has enlightened and instructed over 90 million people in 49 states and Canada, performing for about three million people annually.
Connections:  children's literature, families and relationships, music, creative problem solving

Length: 60 minutes, including post-show Q&A 
Cirque Mechanics
42FT—A Menagerie of Mechanical Marvels
Friday, October 18, 2019 | 11 AM
Grades K – 12
** SOLD OUT ** 
Cirque Mechanics finds its roots in the mechanical and its heart in the stories of American industrial ingenuity. Inspired by the traditional diameter of a circus ring, 42FT showcases the timelessness of this evolving art form. The company's latest invention features a story full of the lore of the one-ring circus and creates a welcoming place, like a big top, where we can be amazed by a galloping mechanical metal horse and a rotating tent frame for strongmen, acrobats, and aerialists.

Connections: STEM/STEAM, circus arts, innovation, movement, balance, collaboration, whimsy

Length: 70 minutes, including post-show Q&A
Wilde Creatures
Based on fairy tales by Oscar Wilde
Produced by Tall Stories 
Friday, January 17, 2020 | 10 AM & 12 PM 
Grades 1 – 6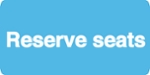 Wilde Creatures takes students on a fantastic journey through palaces, forests, and beyond as a motley crew of storytelling musicians bring Oscar Wilde's classic fairy tales to life. Characters from The Happy Prince and other stories spring to life as the pompous mayor, the petulant princess, and the love-sick student all compete to become the new town statue. "The Wilde Creatures are a raggle-taggle band of storytelling actor-musicians who bring the characters to vivid life... This thoughtful show, enlivened by jaunty music and lyrics, has a brain as well as a heart" (The Guardian).
Based in London, England, Tall Stories has become internationally recognized for its exciting blend of storytelling theater, original music, and lots of laughs. The company's unique brand of physical storytelling theater has toured from Cornwall to Aberdeen and from New York to Sydney.
Connections: literature, storytelling, music, problem solving, integrity, friendship
Length: 70 minutes, including post-show Q&A
Sensory-friendly performance at 12pm: This performance is designed to create an experience where all audiences are welcome, including those on the autism spectrum or with sensory sensitivities. Learn more about the adaptations being made to this performance.
Reserve Seats
Admission for each School Series performance is $7 per person. For every 10 seats purchased, one is available at no charge for teachers and chaperones. We also provide scholarship assistance, which includes free admission for students in need. Tickets are available only to homeschools and public/private Pre-K-12 teachers and students. 
Reservations
To bring your classes to events in this series, please complete and submit the Reservation Form. Once completed, you will receive an email confirmation. For questions about your order or for more information about the School Series, email Jessie Buford, box office manager, or call (804) 287-6023. 
Scholarship Program
The Modlin Center strives to secure resources and grants to ensure student access to performing arts events. Our scholarship program helps remove economic barriers that prevent students from participating in School Series programs by providing scholarships that cover admission to a performance.
Scholarship tickets can be requested at the time you reserve your seats. Tickets are limited and available on a first-come, first-served basis. When completing your reservation form, please let us know why you feel your school should be considered for a scholarship and estimate the number of students needing assistance.
Seating
Reservations will be taken on a first-come, first-serve basis. Hard tickets are not provided, but a confirmation email will be sent to you upon receipt of your order. Seating is general admission, and your group will be seated based upon group size, age, special needs, and arrival time. Minor adjustments in the number of seats reserved may be possible up to two weeks before each performance, on a space-available basis. 
Payment
Invoices will be sent approximately six weeks prior to the performance, and full payment must be received two weeks prior to the show date. Seats are guaranteed only until the payment due date. Reservations not paid by the due date may be cancelled and given to groups on waiting lists. For orders of 10 seats or fewer, payment is due upon receipt of your order confirmation. 
Refunds
Full refunds will only be given if the performance is cancelled by the Modlin Center for the Arts. Money will not be refunded due to school closing (e.g. inclement weather) or student illness.

Plan Your Visit
Grade Recommendations

Each performance has been designated as being appropriate for multiple grades. These are guidelines based on the content of the performances and recommendations of the artists.  
Show Length
Most School Series performances are 60 minutes in length, followed by a brief question and answer session with the artist, unless otherwise noted.
Performance Guides
Digital performance guides will be provided that include show content and background information to prepare students in advance for the live performances they will see.
Accessibility
Please let us know if you need to make any special accommodations (wheelchair, ASL interpreter, assistive listening devices, etc.) by completing this information on the registration form or by calling the Box Office two weeks in advance at 804-289-8980.
Chaperones
We recommend groups to provide an adequate number of chaperones and prefer at least one adult chaperone (teacher or parent) for every 10 students. For many students this will be their first time to a live performance; please help them to be good audience members.
Cancellations
Performances will only be cancelled and refunds issued if the artist is unable to reach the theater. Schools will be notified by phone as soon as possible if a performance is cancelled. We do not issue refunds due to school closing (for example: inclement weather) or student illness.
Sending Feedback
We love feedback from students, so after the performance please send us any letters, artwork, or papers that your students create in response to the performance: Modlin Center for the Arts, Attn: School Series, 453 Westhampton Way, Richmond, VA 23173. We can share your feedback with artists and funders who make these productions possible.
On the Day of the Performance
Getting to Modlin
Our address is 453 Westhampton Way. Get directions to our venues.
Arrival 
Please arrive 30 minutes prior to show time. This will give you enough time to be seated and escort students to the restrooms before the performance starts. When you arrive, a Modlin staff member will greet you and seat your group upon arrival. Please have an accurate head count of students, chaperones, and teachers when you arrive and report this number to the Modlin staff member who will be greeting you. Once everyone is seated you may then rearrange yourselves and escort students to the bathrooms before the performance starts. 
Buses
On the day of the performance, buses will unload at the front of the Modlin Center. Free parking for buses is available during the show. Upon arrival, a Modlin staff member will give your driver directions to the bus parking lot. Buses cannot park in front of the Modlin Center for an extended period of time following the show. 
Tickets
We do not use paper tickets for School Series performances. We hold school reservations at the door and seat groups upon arrival.
Seating
All seating is pre-arranged by sections for each school group. Seating assignments are based on several factors, including special needs, age of students, size of group, and arrival time. It is important that your group sits exactly within the assigned sections only. Please let us know of any special seating needs in advance for students who use wheelchairs or need special accommodations.
Lunch
Unfortunately, we do not have space at the theater for groups to eat a packed lunch. However, we do have outdoor spaces available, pending weather. Groups are also welcome to eat lunch on campus in the Heilman Dining Center for a group rate of $9.50 per person or $6.50 for children ages 3-6. Spaces are limited.
Use the online registration form to make your lunch reservation at the time you order your tickets. You will be notified about your lunch reservation at least 30 days in advance of the performance.
Education Resources
Artist Residencies
Bring a visiting artist into your school! Modlin Arts offers free lecture/demonstrations, master classes, and assembly performances to K-12 area schools to enrich classroom curriculum and connect students to master artists and live performances. For more information, email
Shannon Hooker
 or call (804) 287-6599.
Performance Guides
 Performance guides are supplied for each performance when made available by the artists and help increase students' understanding of the performance. These resource guides are filled with background information about the performance and its broader context you can use with your students to prepare for their visit and to further illustrate concepts and ideas. 
Professional Development Workshops
We offer K-12 educators, of all disciplines, opportunities to participate in professional development workshops throughout the school year. Led by master teaching artists and instructors with UR Partners in the Arts, these workshops are designed to explore arts-based classroom strategies that nurture and support student learning. Professional Development Certificates will be awarded upon completion. 
Resources for Teachers
Partners in the Arts
Partners in the Arts (PIA) is the Richmond region's premier resource for arts integrated learning in K-12 classrooms. They offer lesson planning support through the Joan Oates Institute, grant funding to implement arts integrated projects with the Engaging Creative Thinkers Awards, as well as additional community partnership and teaching resources. The Modlin Center is proud to collaborate with PIA to offer in-school artist residencies by performing artists and professional development workshops in conjunction with our School Series performances.
ARTSEDGE
Created and supported by the Kennedy Center for the Arts, ARTSEDGE offers lesson plans that help teachers integrate arts across the curriculum. These fully developed lesson plans, teaching how-tos, links, artist interviews, and many other features are a wealth of information available to teachers free of charge.