Upcoming Events
VIRTUAL ARTS
While the Modlin Center may be closed, the show must go on. Click here for an ever-growing list of organizations that are offering free online visual and performing arts experiences.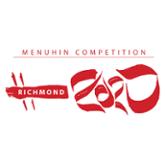 Menuhin Competition 2020 Postponed
In order to help mitigate the spread of COVID-19, and to protect the artists, participants, audiences and communities, the Menuhin Competition Richmond 2020 has been postponed until May 13-23, 2021. All of the selected competitors and guest artists will be invited to participate in 2021.