TICKET DELIVERY
For all ticketed events, Modlin Center offers ticket delivery via Mobile Tickets or Hold at Box Office. When you place an order you can choose the delivery method you prefer. After you place an order, your order confirmation email will include your delivery method.
MOBILE TICKETS
If you requested Mobile Tickets, you will receive them by email. This email will arrive separately from your order confirmation email. You can also access Mobile Tickets 48 hours before your event by following the steps below. 
IMPORTANT: Each time you log into your account and view Mobile Tickets your ticket's QR code will be refreshed. Logging in after taking a screenshot (or receiving printed tickets) will invalidate that copy of your QR code (and any copies you may have received via email, printed out, or forwarded to other guests). 
If you prefer to change your delivery method to Hold At Box Office please email the box office.
Mobile Tickets look like the image below. They are intended to be displayed on your mobile device at the venue entrance so that Ushers can scan and welcome you. If your phone is set to Dark Mode our scanners will not be able to read the QR code on your tickets.

HOW TO ACCESS TICKETS
1. Visit the Modlin Center Account Log In page by CLICKING HERE. 
2. Log in to your account using the email address your order confirmation was sent to. If you did not place your original order online, you may need to Register for a new account. Be sure to use the email address on your order.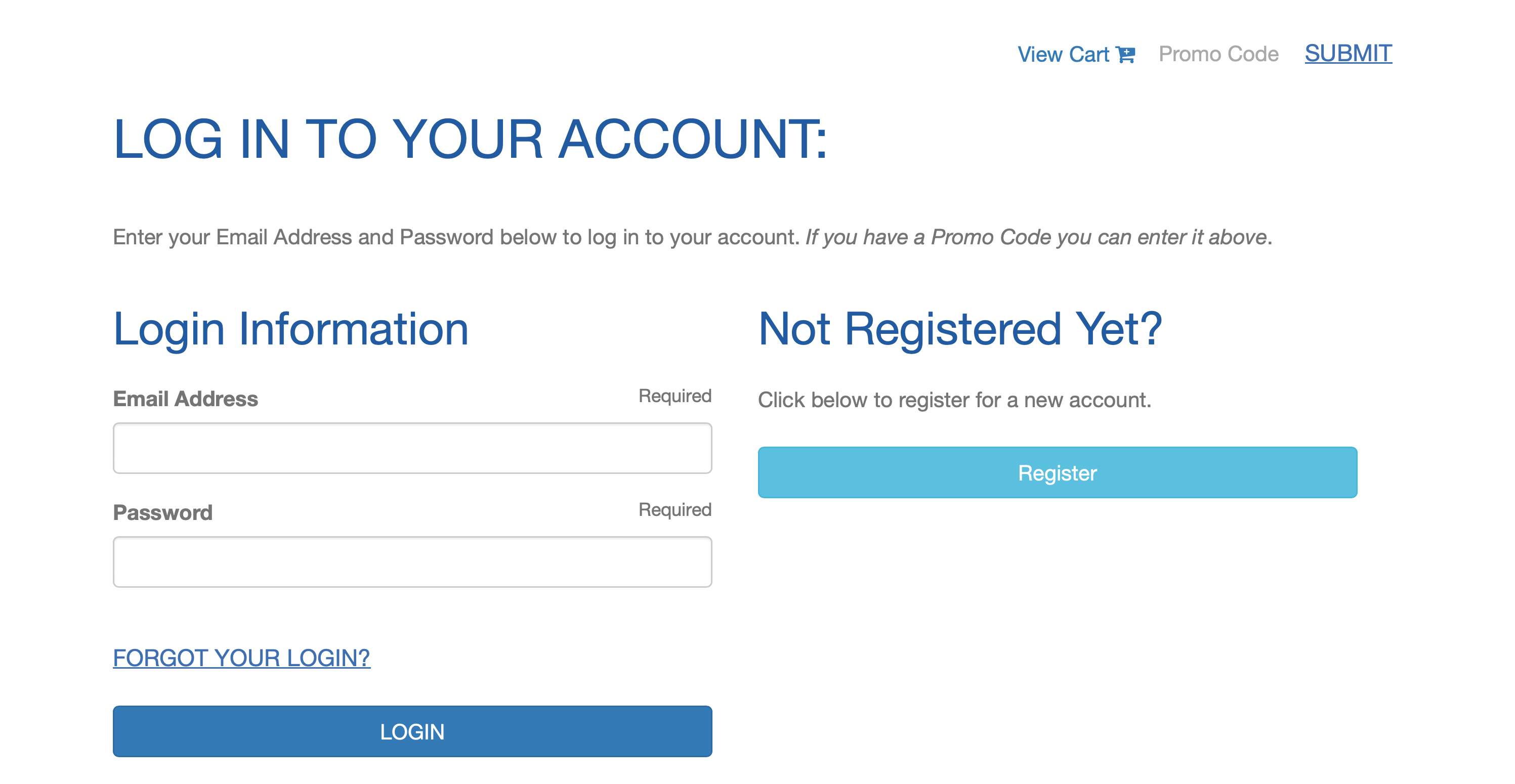 3. Click on the blue person icon/your email address at the top left. 
4. View your Upcoming Events, scroll down to your event, click the "Get My Tickets" button, and a QR code will load for you to scan at the entrance to the venue. You can also screenshot this QR code to show at the venue.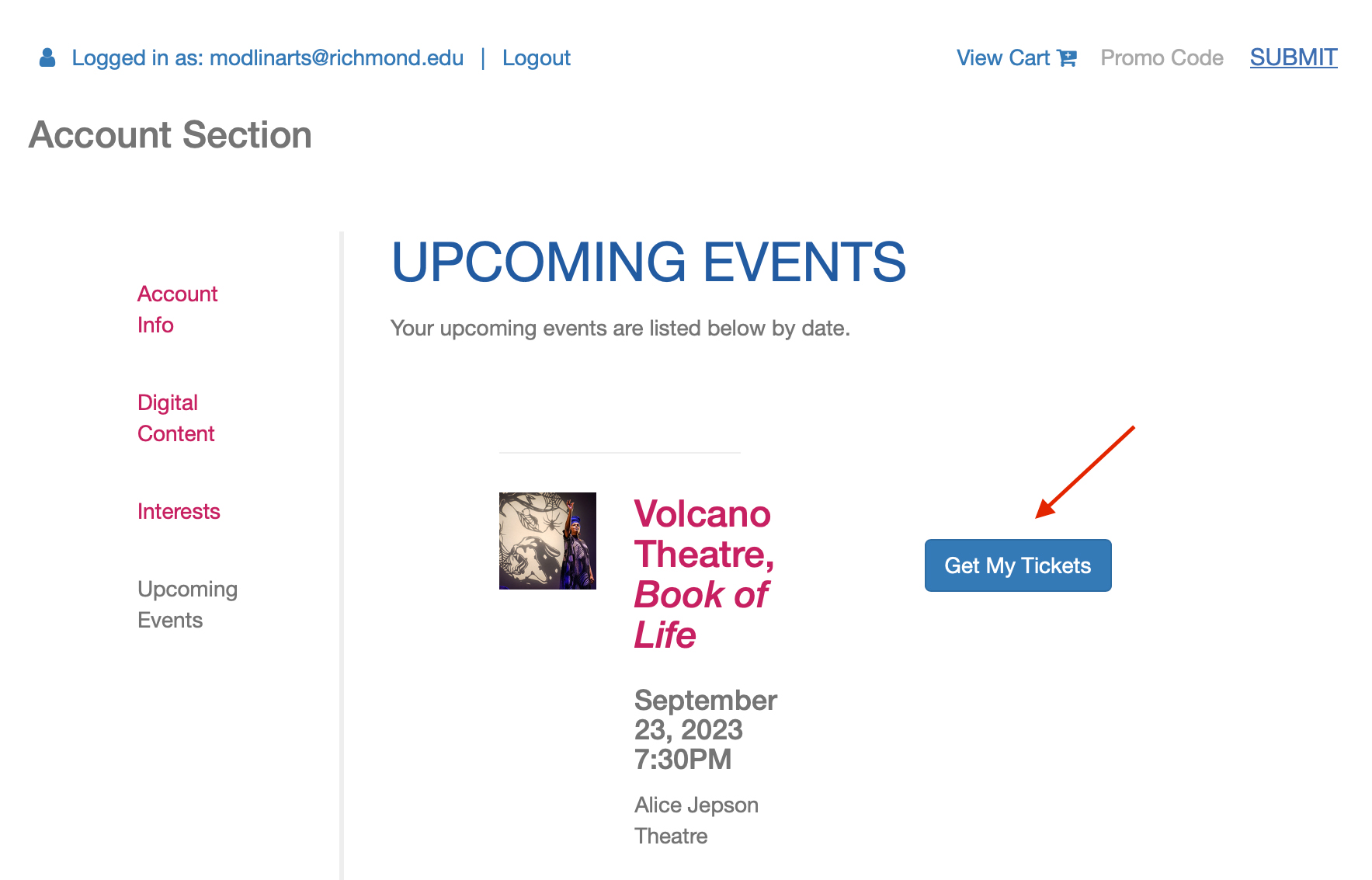 FAQ
Where are my tickets for the Department of Music events? Department of Music FREE Concert Series events are all REGISTRATION ONLY, meaning no tickets will be issued. You will receive pre-show emails and reminders for all Modlin Center events. 
Can I save Mobile Tickets to my Mobile Wallet? Mobile Tickets cannot be saved to a Mobile Wallet at this time. Our ticketing platform is working to add this functionality. You can screenshot a copy of your tickets for easy access.
Why can't I see the Get My Tickets button yet? This option becomes available 48 hours before each ticketed event. If you log in earlier you will see a message like the one below.